Our local real estate market will begin to pick up steam now that the Christmas/Winter holidays are officially behind us. With the warm winter we've been having, it wouldn't be surprising if we get daffodils in February. All of this has us thinking about people who are planning to sell their home in the coming spring or summer.
There is so much to do to get your house ready! Clean, discard, paint, replace… where to begin? Our advice is to take it a day at a time, and with proper planning, your home will be ready for the market in no time. As you do this, take some time to also prepare for the inevitable buyer's professional home inspection. Here is a checklist to get the basics of a successful home inspection covered:
1. Make sure that no plants or trees are touching your house. The rule of thumb is 6 inches. Nothing growing in your yard should be closer than 6 inches to any part of your house.
2. Clean the gutters. This is particularly important as the rainiest part of the Oregon year is still ahead of us. Clogged gutters will lead to water in crawl spaces and basement, which is a huge red flag for a home inspector. When water is found in a crawlspace, it really freaks people out. A buyer's imagination can lead to visions of trenches and sump pumps and 4216$. Keep your life less dramatic and clean your gutters.
3. Replace or clean dirty furnace filters. Not only will this impress the buyer and home inspector with how well you maintain your home, but it will extend the life of your furnace and allow you to enjoy better air quality.
4. Repair leaky faucets. You know they are annoying you. Just do it—they annoy home inspectors as well.
5. Replace missing electrical covers on switches, outlets, and junction boxes.
6. Replace any smoke alarms that were installed prior to 2002 with alarms that meet today's requirements. Along with smoke alarms, be sure to install carbon monoxide alarms if you have any carbon combustion systems connected to the home. This would include wood burning or gas fireplaces, gas furnaces or hot water heaters, or a garage that's connected to your home.
7. Replace burnt out light bulbs.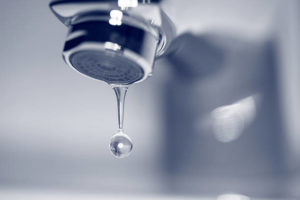 8. Pull soil 6" away from the siding, basement windows, foundation vents and decks.
9. Make sure you have 6 mil. black vapor barrier installed over exposed soil in the crawlspace.
10. Install earthquake straps on your water heater.
None of these items are expensive. You may even be able to do a good many of them yourself. In addition, if your prospective buyer is getting a mortgage, and most of them will be, items 6, 9, and 10 are likely to be a requirement for financing.
We hope you find this helpful. We also know that a good first step in the house selling process is getting a professional price opinion. Your Oregon First agent will be happy to do this for you, as well as give you other ideas for staging your home for potential buyers.
Adapted from the Property Blotter blog of Oregon First agents Dianne Gregoire and Linda Rossi