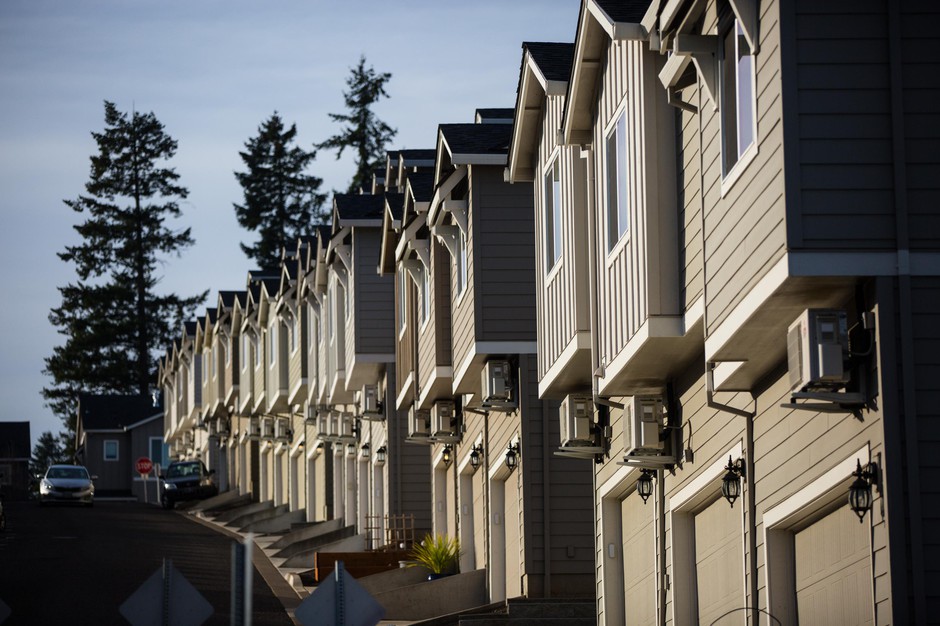 Governor Kate Brown has signed into law several housing bills designed to deal with the housing crisis in Oregon, including one that would eliminate single-family zoning in certain cities.
HB2001 requires cities with populations greater than 10,000 to "allow duplexes in lands zoned for single-family dwellings." It also requires cities with populations greater than 25,000 to allow "middle housing" in neighborhoods where zoning had previously only allowed single-family homes.
Middle housing means housing that is not your typical single-family home on a normal sized lot, but it isn't a high-density apartment, either. It includes things like duplexes, four-plexes, groups of tightly packed houses called "cottage clusters," etc.
Proponents of this middle housing argue that it allows for a more diverse range of home sizes and price points, which leads to greater affordability, and allows folks with many different income ranges to share neighborhoods, leading to greater social cohesion.
The state legislature passed the bill in early July with mostly bipartisan support—16 state senators voted in favor and nine voted against.
The other housing bills signed into law included legislation requiring state agencies to conduct regional housing needs analyses and local housing production strategies, a bill to create resources for domestic violence survivors, and low-income families seeking housing.