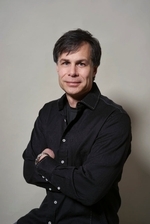 Whether you're getting ready to buy or sell, as your Oregon First real estate agent, I'm here to help. Just looking for information about the market, or curious about a house for sale in your neighborhood? I can help with that, too.
I specialize in providing the kind of personal service you can trust, from helping you understand our ever-changing real estate market to ensuring your negotiation and sale goes as smoothly as possible. I'm fully trained in all the procedures and regulations buyers and sellers need to know to reduce risk, speed up your search, and ensure your next home is exactly what you're looking for.
Finding the right agent is as important as finding the right property or the right buyer. If you're looking to work with someone who understands your values and prioritizes your needs, give me a call today – I look forward to meeting you!
Testimonials:
"Scott is an asset for both the home purchase and mortgage loan process. He is incredibly knowledgeable and is a great advocate for his clients during negotiations. His ability to work with multiple lenders always yields the lowest rates and his years of experience leaves zero questions unanswered and eases concerns when purchasing property. I recommend him to my friends, family and look forward to working with Scott for years to come."
—Matt Lee
"Being a first time home buyer in this current market almost seemed like an impossibility when my wife and I first started to look. It seemed like everything was just out of our reach. I was fortunate enough to get referred to Scott and his business. This was when our dream and hard work started to look like a reality. Scott is truly a teacher at heart and walked us through each individual process when it comes to purchasing a home (on occasion multiple times.) We never felt pressured into anything and we felt confident moving forward with every step. We are currently enjoying our first home thanks to Scott and his team. We can't emphasize enough how much of a help they were."
—Lawrence Welch
Scott Bennett 's Listings