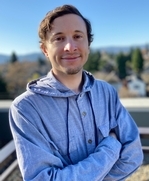 Whether you're getting ready to buy or sell, as your Oregon First real estate agent, I'm here to help. I specialize in providing the kind of personal service you can trust, from helping you understand our ever-changing market, to ensuring your negotiation and sale go as smoothly as possible. 
I'm fully trained in all procedures and regulations buyers and sellers must know to reduce risk, streamline the search process, and negotiate effectively. As a real estate investor myself, I personally understand the value of having a great working relationship with a well prepared team. 
Having the right people in your corner can make all the difference in the world of real estate. If you're looking to work with someone who understands your values and prioritizes your needs, give me a call today – I look forward to meeting you!