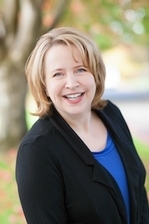 What Past Clients Have to Say:
"Mickey is the best real estate broker ever. Am I gushing? No. She is thorough, knowledgeable, and very helpful. Understands the concept of going the extra mile. I would recommend her to anyone buying or selling their home."
—Diane Raven, Damascus
"Mickey did an outstanding job for us. Very patient and extremely knowledgable in addressing our many questions. We looked at A LOT of houses and she helped us figure out exactly what we were looking for with some great questions and comparisons. She was very thorough in putting together the many offers it took to land THE ONE and was super responsive, straight forward, funny and very available! I would highly recommend Mickey!"
—John Campbell, Tigard
"Mickey, I wanted to thank you for all your help and support in buying this house.  People are always surprised when I tell them I bought my house 'sight unseen,' but I had faith in you.  I love my new house and you made what can be a difficult process so much easier."
—Colleen DiGiovanna, Beaverton
"Thank you for all your hard work helping us to buy this house.  We never dreamed that we could own such a beautiful home in such a wonderful neighborhood.  As first time homebuyers, we were really nervous about buying our first home, but you made the process so much easier (and the looking for the house a lot of fun!). It helps that you have a great sense of humor. I have already recommended you to some people at work who are thinking about buying houses. You should come by sometime and see the house with furniture. We actually bought REAL furniture. Thank you so much! We LOVE our house!!!"
—Christina Teirumniks, NE Portland
My Commitment to You:
If you're looking for an agent you can trust to be conscientious and competent in the pursuit of your interests, call, text, or e-mail me.
I offer a high level of personal service, from virtual tours on every listing to extensive market analysis when you're ready to buy or sell. I've earned all of my business from happy clients referring their friends, family, and coworkers to me. I am knowledgeable and experienced in a wide variety of buying and selling situations: first time homebuyers, investors, relocated tech workers, distressed properties, etc.
I want to be your lifetime real estate information source — even if you just want to know how much Realtor® services cost or what the market is like in a given region, contact me.  I'm here to help!
Mickey Lindsay 's Listings