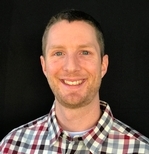 I graduated from the University of Oregon in 2006 with a double major in Psychology and Business Administration. Shortly out of college, I wanted to work for myself and became a Realtor. Six years and over 600 sold homes later, I LOVE what I do!  

Being a Realtor is not my only passion. I also avidly snowboard, hike and backpack any chance I get.

I am not interested in selling you a house. Instead, I'm looking for an opportunity to help you find your next home or next business opportunity, whichever it may be.

In sales, I would have to generate value in my product for someone to buy it. If you are reading my bio, you already believe there is value in purchasing a home. The next step is to find you one.

Feel free to call me anytime. I'm very good at answering my phone, but even better at returning calls. I'm available seven days a week, and if I'm awake, I will answer my phone.
Kristopher Erickson 's Listings