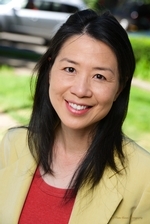 Your goals...My Mission
Whatever your goals, I strive to protect the interests of you, my clients, to achieve the best possible results, and to provide an extraordinary experience throughout.
Committed to your needs
The role of me, an real estate agent, is to carefully guide you through the buying or selling process, ensuring you understand each step of the transaction.  I am totally committed to fulfilling your needs with the highest level of professionalism, expertise, and services.
People do business with those they trust.  I am interested in what is best for you, my client, and I am committed to establishing a long-term relationship based on trust. I pride myself on being knowledgeable and staying current with changes in the industry that will affect the success of your transaction.  You have worked hard to be able to purchase the home of your dreams.  I feel the responsibility to make those dreams a reality by eagerly seeking the right solution for you.
Dedication to all works
Honesty & Integrity at all times and in all situations for all parties.
Continually improve personal services to exceed my client's expectations.
A Sampling of Homes Sold as Buyers Agent: