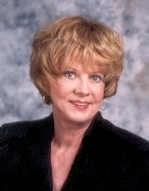 My business administration degree from Portland State University and my 22 years of experience in administration at the Oregon Health and Science University have been invaluable in my 27-year real estate career. Real Estate provides me with a great deal of variety which I find interesting and rewarding. It gives me the opportunity to meet new people, many of whom have become my very good friends. Whether you are buying or selling, I promise honest and personalized service and insure the transaction will go as smoothly as possible. 
Harold Strong, my real estate partner of 11 years, has the same honesty and integrity and works hard to fulfill our clients' needs. Working as a team has many advantages, the most important one being that there is always one of us available at all times to be there for you. I look forward to assisting you with your real estate needs. The majority of my business comes from past clients and referrals. Please think of me if you know anyone wishing to buy or sell. 
Homes Sold as Buyer's Agent: 
Testimonials:
"Thank you, Dana & Harold, for your A+++++ service, including the map of the Portland area -- you're tops!  I so appreciated being shown the different areas of Portland -- it WAS an education.  And thank you for still continuing to look for me, right up to the day before I leave. Take care, have fun, & enjoy life!"
— Elizabeth
"We just wanted to thank you for helping us find and move into our new home. Last week was hectic and we didn't take the time to follow up. We moved in on Friday and have been here a week now. We are very happy with the house! The insurance adjustor is coming by this afternoon, so that seems to be moving in the right direction. No other surprises - obviously that's good news! Thanks for your guidance, responsiveness, and thoroughness. You helped to make this exciting change less stressful!"
— Kendra and Robert
"Dana and Harold have been very helpful in  the sale of my house. They both responded quickly to any questions I may of had as well as getting in contact with me for any translations that needed to happen (even when they were on vacation). They are efficient in getting your house out on the market out there to get it sold! Both of them come in with a smile on their faces in person and over the phone. This is the second time I have used Dana as my realtor in selling my home - and I would recommend them to any of my family or friends for getting a job well done!  Thank you Dana and Harold for all that you've done! Blessings to you both."
— Brenda Haldy