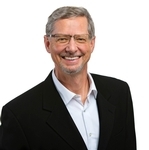 503-260-6363
503-626-3547 fax

brianhoge@oregonfirst.com
1800 NW 169th Pl. #A308
Beaverton OR, 97006
Receive Email Alerts from Me
My name is Brian Hoge. In 1988, I earned my first real estate license in New Jersey, where I was born and raised. In 1993, after moving with my family to Oregon, I focused on my independent Brian Hoge Painting Company, primarily servicing the Portland metro region. 
But I always enjoyed the real estate business--you meet so many interesting people and help them through one of the most important decisions they will make in their life. Seeking to further my professional career, I pursued and earned an Oregon real estate brokers license.
Originally I was drawn to the real estate business when I purchased and remodeled a rustic farmhouse, developing the land and turning it into a dream home. This led to residential and commercial improvement projects that were consistently completely successful and satisfied scores of clients. 
I was raised by parents and hung with peers who instilled a strong work ethic and respect for all people. I possess deep local market knowledge and decades of contractor and real estate experience. Whether you are a first-time buyer or skilled investor, my expertise in multiple relevant areas will provide key insights and assistance for any questions you may have.
It makes me feel gratified and fulfilled to help people realize the American dream of homeownership and independence. Together, we will find the right property for you and make it a joyful reality for the next phase of your life. Call me anytime!
Testimonials: 
Brian recently assisted in selling our home in rapid time. It was an absolutely delightful and pleasant experience. Brian's commitment to excellent customer service and diligence in getting "stuff" done in a timely manner created the opportunity for a quick sale- more than our asking price. I highly recommend Brian Hoge at Oregon First.
—Werner Rienas
"Had a wonderful experience with Brian. He had to wait weeks for me to show up an then I brought the big guns, my friend who is a VA  appraiser and loan specialist with me.  We had many questions and ran him all over town but he took it in stride.  I now have a beautiful historical home.  I do believe I have made a friend for life.  Thanks for all your assistance and courage under fire. LOL"
— bwido2
We recently had the pleasure of working with Brian Hoge when purchasing our new home in Astoria OR and highly recommend him!
Brian was a perfect fit for us. He took the time up-front to get to know us and how we live, what was important to us in a home.
He quickly understood what we were looking for and helped us evaluate properties even though we were remote at the time. When we found a potential listing, he'd give us a virtual tour, including of the neighborhood and street, answering our questions and mentioning things that he noticed because he was "in-person". His background as a contractor really helped us understand property value and what could easily be changed or upgraded and ballpark costs.
He was supportive throughout the process and clearly advocated for what was best for us rather than trying to get to a sale quickly.
After we closed, he kept an eye on our place for us as we arranged to move back across the country ... he even mowed the lawn! Again, highly recommend Brian for your real estate needs."
—Temese Szalai