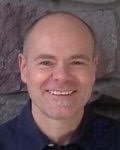 Whether you're getting ready to buy or sell, as your Oregon First real estate agent, I'm here to help. Just looking for information about the market, or curious about a house for sale in your neighborhood? I can help with that, too.
I specialize in providing the kind of personal service you can trust, from helping you understand our ever-changing real estate market to ensuring your negotiation and sale goes as smoothly as possible. I'm fully trained in all the procedures and regulations buyers and sellers need to know to reduce risk, speed up your search, and ensure your next home is exactly what you're looking for.
Finding the right agent is as important as finding the right property or the right buyer. If you're looking to work with someone who understands your values and prioritizes your needs, give me a call today – I look forward to meeting you!
Testimonials: 
Kent knows the market, easily understands your wants and needs and connects you daily with what is available. He's prompt in answering calls and doesn't waste your time by using technology to help map routes to see homes without backtracking. Which allowed him to show me many more homes than I  thought possible in the short time we were in the car.
— Mike Hegland
If you are looking for a realtor whose focus is on YOU, call Kent. We have purchased five homes in our lifetime and have never engaged a realtor who was more conscientious, patient or professional. The information Kent provided was delivered in a timely manner throughout our purchasing efforts.  Kent was consistent in his communication and remained our strongest advocate.
—Taaffe Shirley
Kent Mitchel is amazing!  He helped us immensely to buy our first home.  He provides extensive knowledge and communicates over everything we need to know.  He is very thorough to make certain you get exactly what you want.  He is our top choice for a real estate agent!
—Tyrus W Gray
This was our third home purchase and working with Kent was by far our best real estate experience. We were downsizing and had some very specific must haves. He quickly understood what we were looking for and when we finally (after 30 homes!) found the one that felt right, he helped us win the deal  against several other offers. During the process he kept us informed and on track, and it all went very smoothly. He's really a great guy to work with.
—James J