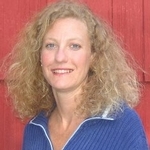 When Katie Braun made a gradual career shift from corporate and commuter airline pilot to real estate, she knew something about working with people: always put the customer first. Early in her career, Katie learned to make her customers' needs her top business priority. Once she did this, everything else seemed to fly into place. 
 
The Customer comes first.
She received an incredible 100% satisfaction Quality Service Rating from past customers, measured by an independent third party company. This is a distinct honor earned only by a small percentage of real estate brokers nationwide, and is considered one of the highest levels of service achievements in the real estate industry. It is the customer service philosophy that has driven Katie to outstanding success as a representative for both real estate buyers and sellers. Initially, she focused on selling small, low cost, easy maintenance, zero lot line infill housing for multiple builders, primarily to first time home buyers and retirees. Today she also enjoys listing to sell, and representing buyers, in affluent, luxury and second home markets.
Katie was born and raised in Dallas, Texas, relocating to the Portland area after attending SMU and becoming a flight instructor. Katie enjoys reading, gardening, scuba diving, sailing, remodeling, and water and snow skiing. Beyond Katie's passion for her Real Estate business she also has a passion for small airplanes, kits, and Classic cars. Since 2002, Katie has thrived in the real estate industry thanks to the same customer service philosophy and word-of-mouth referrals that created her earlier successes.
Definition of Classic:
"One that is of the highest rank or class"
"Serving as the established model or standard"
"Having lasting significance or worth; enduring"
Katie Braun Delivers Classic Service!
Expert Knowledge
Katie's fast learning and active knowledge of her industry serves as an immense asset to her clients. Katie says, "I'm very hands-on with the market -- faithfully studying the areas of interest to my clients, reviewing active listings, and monitoring what has sold." This means that her clients get access to the hottest properties, the latest information, and the greatest potential for the best deal. 



She enjoys representing both buyers and sellers, and seeing the process through to completion. "I do my best to go above and beyond what is expected, while helping people through the entire transaction, including inspections, closings, and handling any issues that may arise. I consider it my personal responsibility to manage these details or problems throughout the process. It is my desire to provide any advice or help that clients need in order to make an informed decision about buying the right property for their needs, or the information needed to sell their existing home for the highest and best price. I have a motto that I believe describes it best, 'Classic Service -- Service You Deserve'." 

Katie has helped clients with alternative habitats, such as geodomes and yurts and with good friend Bruce's 727 house www.airplanehome.com. She has helped with enviromentally green building & feng shui homes, subdividing land, zoning changes, preforeclosure and HUD auctions, short sales, bankruptcy and regular estate sales, townhouses, first time buyers, second homes, downsizing, rehab investments for resale or rental. Currently, Katie is enthusiastic about combining her love of flying and real-estate by focusing on corporate and residential airport properties.