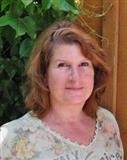 503-830-6341
971-888-4387 fax

janeleach@oregonfirst.com
2106 NE Martin Luther King Jr. Blvd.
Portland OR, 97212
Receive Email Alerts from Me
To My Sellers:
I come with 20 some years of experience as a Design & Build contractor. 
I believe clear and open communication is the key to achieving maximum results in every transaction. And I treat each buyer's agent as a teammate with the intention of getting you the highest sale price with the least demands for repairs, while making the sale process as smooth and fast as suits your needs.  
After an initial tour of your home and garden,  we will discuss what it is you want to accomplish in selling your home,  how much you would like to realize from this sale, how close you are to that price point now, then creating a list of any necessary steps to reach that goal.
Together we will create a renovation plan, or To-Do list, with an estimated cost for doing it yourself, or hiring a subcontractor for some, or all of the tasks. I'll prioritize the items for maximum curb appeal to help you adjust your face-lift budget as needed. I have a fantastic list of subcontractors to meet all price points; from laminate to Carrara marble finishes and all points in between.
* I'll provide you with the names of contractors to call so you can get quotes, or ballpark estimates before getting back together to review how the To-List is staying in line with your budget.   
** I will offer to stage your home using your furniture and accessories as my gift for trusting me with your Listing. 
To My Buyers: 
I love shopping for houses; especially that moment when my clients realize I have truly been listening to their wish list,  and maybe doing some reading between the lines, to find them just the right house.
With my years of experience as a remodeling contractor, I read houses really well. As we tour each house we can discuss possible upgrades to make the floor plan suit your needs more readily, and the approximate cost and issues involved in adding a 2nd or 3rd bathroom, or upgrading the kitchen, for instance. Sometimes a property looks like a disaster, as in almost zero curb appeal, when really all it needs is some heavy pruning, creating garden beds, maybe adding a patio, or just a really thorough pressure washing, sanding, and the right color of paint. So what's your style, and let's go view some options!