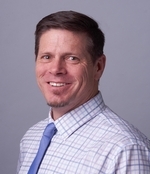 Trustworthy, Honest and Loyal
---
Gerald Mosley is a licensed Oregon Real Estate Broker; fully committed to each client.  The purchase of a new home requires a trustworthy ally, and Gerald works hard to be your broker of choice.  He is building on a reputation of delivering measurable results, while earning the praise of each client.  Gerald is 100% vested in every client and promises you will never be disappointed in his level of commitment, or loyalty.
Gerald moved to the Northwest almost 9 years ago. Having served honorably in the United States Air Force stateside; he later worked extensively in the Information Technology field. Over this period of time, Gerald bought and sold several homes and investment properties. Many of the properties required extensive remodeling, involving precision project planning and considerable vendor and contractor negotiations. So from personal experience, he brings a high level of construction and remodeling knowledge to real estate buying and selling. Getting a property marketable is a vital component in the sales process, and knowing what a 'fixer upper' might need is critical information you need to consider when purchasing a home. Having a broker with hands-on experience in these areas is priceless.   
Whether you are an experienced investor or this is your first time buying or selling a home, Gerald can guide you in every step of the way. Call or e-mail to set up an appointment today!
_______________________________________________________
News -- Designations -- Certifications
FOR IMMEDIATE RELEASE:  2/11/2016
Gerald Mosley Earns NAR's Military Relocation Professional Certification
Military Personnel and Veterans Benefit from REALTOR® Expertise in Military Benefits, the Relocation Process, and Support
Portland, OR 2/11/2016 — Gerald Mosley with Oregon First has earned the nationally recognized Military Relocation Professional (MRP) Certification.  The National Association of REALTORS® confers the MRP certification to REALTORS® who want to help military personnel and veterans find housing solutions that best meet their needs and allow them to take full advantage of their military benefits.
When military staff and their families relocate, the services of a real estate professional who understands their needs and timetables can make the transfer easier, faster and less stressful.  REALTORS® who earn this certification know to work with active duty military buyers and sellers, as well as veterans. 
"Homeownership is an important part of the fabric of America, and having a stable home environment is vital when men and women of the military are called away to serve their country. Working with a REALTORÒ who understands specific needs and timetables related to military service will help make their transfers easier, faster and less stressful," said NAR President Gary Thomas, broker-owner of Evergreen Realty, in Villa Park, Calif. "The Military Relocation Professional certification will help REALTORSÒ hone their knowledge and skills for working with veterans and active duty military buyers and sellers to ensure that homeownership remains affordable and accessible to them."
The certification provides NAR's members with resources to accommodate current and former military service members at any stage of their military career, and is an approved elective for NAR's Accredited Buyers Representative (ABR®) designation. To earn the MRP certification, REALTORS® are required to be in good standing with NAR;  complete a one-day MRP certification core course; complete a pre-class readings to learn military background information and better understand important acronyms and military culture; and complete two webinars.  For more information about the MRP certification, visit http://www.militaryrelocationpro.org
_______________________________________________________
Local Real Estate Agent Earns e-PRO® Certification
FOR IMMEDIATE RELEASE: 12/16/2015
Gerald Mosley of Oregon First has successfully completed the e-PRO® Certification Program and has been awarded the e-PRO® Certification, the official technology certification program offered by the NATIONAL ASSOCIATION OF REALTORS® (NAR).
Gerald joins more than 30,000 real estate professionals who have earned NAR's e-PRO® certification and dedicated time and effort towards learning how to use the latest social media technologies to create an online presence and reach today's hyper-connected consumers.
Working together with the Social Media Marketing Institute (SMMI), NAR redesigned the e-PRO® curriculum to better meet the challenges of today's real estate market. The new e-PRO® program expands an agent's real estate technology skills and helps them connect with consumers online via social media, email marketing, and web site promotion.
"Today's consumers are beginning their real estate search online," said Gerald Mosley of Oregon First. "With an increasing number of consumers turning to social media and online technology throughout their home search, it is essential for today's agents to have the knowledge and training necessary to connect with these consumers online."
Social media is still relatively new, and evolving every day. Agents who earn e-PRO® are dedicated to making the most of today's social media and technology to help consumers with their real estate needs, whatever they may be.
For more information about e-PRO®, visit ePRONAR.com or contact Gerald of Oregon First.
_______________________________________________________
LOCAL REALTOR® ACHIEVES NATIONAL ASSOCIATION OF REALTORS® GREEN DESIGNATION
OCT 2015
Portland OR – Gerald Mosley with Oregon First has been awarded the National Association of REALTORS®'  Green Designation, the only green real estate professional designation recognized by NAR.
Gerald achieved this prestigious designation after completing 18 hours of course work designed specifically for REALTORS®.  The courses were created in collaboration with a multidisciplinary team of industry experts from across the country; ensuring designees gain comprehensive knowledge of green homes and buildings and issues of sustainability in relation to real estate.
More specifically, Gerald was trained in understanding what makes a property green, helping clients evaluate the cost/benefits of green building features and practices, distinguishing between industry rating and classification systems, listing and marketing green homes and buildings, discussing the financial grants and incentives available to homeowners, and helping consumers see a property's green potential.
"Living green is about making healthy choices that are also easy on your wallet. NAR Green Designees have the necessary resources & relationships to effectively work with you on your next green project." said Al Medina, Director of NAR's Green Designation.  NAR's Green Designation was developed in response to growing consumer awareness of the benefits of resource-efficient homes and buildings. The designation helps consumers who care about energy efficiency and sustainable building practices identify REALTORS® who can help them realize their green real estate and lifestyle goals.
As an NAR Green Designee, Gerald has gained the knowledge and the tools necessary to become a trusted green resource for Portland / Beaverton.  For more information about Gerald, please visit Gerald.Mosley.com or e-mail GeraldMosley@OregonFirst.com
For more information about NAR's Green Designation, visit www.greenresourcecouncil.org
_______________________________________________________
Oct 2015 - Earth Advantage Broker Designation
Portland OR - Gerald Mosley has acquired the designation of Earth Advantage Broker" or "EA Broker" for short.  This is a network of real estate professionals equipped to advance the sustainable housing market.  
Earth Advantage Mission
Earth Advantage is a Portland-based nonprofit whose mission is to accelerate the creation of better buildings. We provide knowledge to building professionals and information to consumers through certification, research, education, and product development to move the building industry towards more sustainable practices.
Vision
A building industry that harmonizes the natural and built environment.
Core Values
We Live and Breathe Sustainability
We practice what we teach, and teach what we practice.
 
We focus on the We
It's not about us. We believe in the power of collaboration, partnerships and superior customer service.
 
We Believe in Action Now
We guide the building industry by meeting people where they are and providing a roadmap forward.
 
?We Put Transparency First
Remaining open about our activities is critical to building trust.
 
We Are Practical Visionaries
We believe solving big problems requires multi-disciplinary, holistic thinking that is firmly rooted in economic reality.
 
We Believe in Our People
We recognize our strength lies in the diverse background and experiences of our team, and therefore we are dedicated to persisting a rich, healthy, and happy internal culture.
For more information about Earth Advantage Broker Designation, visit www.EarthAdvantage.org
Gerald Mosley 's Listings