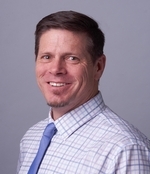 Trustworthy, Honest and Loyal
---
Gerald Mosley is a licensed Oregon Real Estate Broker; fully committed to each client.  The purchase of a new home requires a trustworthy ally, and Gerald works hard to be your broker of choice.  He is building on a reputation of delivering measurable results, while earning the praise of each client.  Gerald is 100% vested in every client and promises you will never be disappointed in his level of commitment, or loyalty.
Gerald moved to the Northwest almost 14 years ago. Having served honorably in the United States Air Force stateside; he later worked extensively in the Information Technology field. Over this period of time, Gerald bought and sold several homes and investment properties. Many of the properties required extensive remodeling, involving precision project planning and considerable vendor and contractor negotiations. So from personal experience, he brings a high level of construction and remodeling knowledge to real estate buying and selling. Getting a property marketable is a vital component in the sales process, and knowing what a 'fixer upper' might need is critical information you need to consider when purchasing a home. Having a broker with hands-on experience in these areas is priceless.   
Whether you are an experienced investor or this is your first time buying or selling a home, Gerald can guide you in every step of the way. Call or e-mail to set up an appointment today!
_______________________________________________________
News -- Designations -- Certifications
Gerald Mosley Earns NAR's Military Relocation Professional Certification
Military Personnel and Veterans Benefit from REALTOR® Expertise in Military Benefits, the Relocation Process, and Support
_______________________________________________________
Local Real Estate Agent Earns e-PRO® Certification
Gerald Mosley of Oregon First has successfully completed the e-PRO® Certification Program and has been awarded the e-PRO® Certification, the official technology certification program offered by the NATIONAL ASSOCIATION OF REALTORS® (NAR).
Gerald joins more than 30,000 real estate professionals who have earned NAR's e-PRO® certification and dedicated time and effort towards learning how to use the latest social media technologies to create an online presence and reach today's hyper-connected consumers.
_______________________________________________________
LOCAL REALTOR® ACHIEVES NATIONAL ASSOCIATION OF REALTORS® GREEN DESIGNATION
Portland OR – Gerald Mosley with Oregon First has been awarded the National Association of REALTORS®'  Green Designation, the only green real estate professional designation recognized by NAR.
_______________________________________________________
Earth Advantage Broker Designation
Portland OR - Gerald Mosley has acquired the designation of Earth Advantage Broker" or "EA Broker" for short.  This is a network of real estate professionals equipped to advance the sustainable housing market.  
Gerald Mosley 's Listings