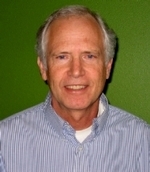 Hi!
My name is Don Liedel.
I am in the business of helping people with their real estate needs. I am an honest and reliable professional who will keep your best interests in mind, at all times. My goal is to handle the real estate transactions while you control the decisions. My intention is to guide you through a smooth real estate experience, whether you are in the home buying process or selling your property. I would be happy to interview with you for the privilege of being your trusted real estate professional.
I have a passion for serving others. I was a school psychologist for 30 years in the Portland Metro area. I was part of a team that served students with educational disabilities. I also was a Volunteer In Service To America in the '70's. In my service to others, I have come to realized that the relationship one develops with others is the key to success. Within this relationship, the components of clear communication, reliability, responsibility, and listening skills are very important. I would love to have an opportunity to help you, to serve you, in the real estate arena.
Sincerely,
Don
Real Estate Info (and more):

Resources:
Home Ownership Opportunities NW (for buyers - provides a summary of housing related programs for homebuyers in the Clackamas, Multnomah and Washington County areas. A number of programs provide home buying assistance to individuals based on income.)
Portlandmaps.com (to learn about a home)
Oregon Property Buyer / Seller's Advisory
Chelsea Collier - Alpine Mortgage Planning
Appliance Ranchers: Repair not so old appliances!  503.960.3483; applianceranchers@gmail.com; 2618 SE Steele St, Portland, 97202.
Testimonials:
"Don was my realtor for my first home purchasing experience. Don made the process exceptionally smooth-was always available to answer any and all questions that i had, promptly  responded to my emails, and was always willing to drive out to my side of town for meetings,signings, etc. Don made sure I was satisfied and confident with the purchase of my new home."
— Amanda McCoy 
"Hello Don, It was a real pleasure having you as a broker for selling my Mother's home. I had the pleasure of visiting the new owners and they are very pleased with the purchase and the way that you handled the transaction. They are busy redecorating the house and are looking forward to spending many years living in it. As I mentioned, you were the third real estate professional that we contacted about selling the house. My brother, Jim, and I were very discouraged by the attitudes and lack of recognizing the value of the home by the first two brokers. You and your team proposed a much more realistic value for the home and, therefore, one of the reasons we selected you to be our broker. We were quite impressed by the way in which you wasted no time in getting the house on the market. In addition, your efforts brought in several prospects, enough so that there was quite a competitive element amongst those interested in buying the home. We are pleased about the selling price which we felt was both fair to us and to the buyers. Thank you for your professional approach to selling our Mother's home."
— Otto Papasadero

"I am very pleased to recommend Don Liedel after my experience in buying a house in the Woodstock area with Don's help.  My husband and I viewed the house during our second weekend of looking at homes in Portland.  We were not planning  to buy so soon, but we found that the house, while it had some definite cosmetic shortcomings, was in exceptional physical condition for a 45 year old house.  We quickly made an offer before we even had a real estate agent.  This put Don in the position of representing both us and the seller.  He handled this challenge very well. I always felt that Don was representing my interests as a buyer.  He kept an eye on things like the oil left behind for the heater and potential energy saving programs.  When all is said and done Don is just at his core a very good person who wanted our transaction to go as smoothly as possible.  I recommend him without reservation to assist in either the buying or selling of your home." 
— Christa
Hi Don, 
I want to especially thank you for helping Ed and I sell our rental.  I had no idea that the house would sell that quickly. During the process, you were most gracious in communicating with the  other realtor. Also, you were most thorough in explaining every step of the selling process. We appreciate your calm demeanor throughout the experience and I would recommend you to others looking to buy or sell.
— Ingrid A.
"Don, Judy and I would like to thank you for your attentive service as the listing broker on Judy's mom's house in SE Portland. You provided good appropriate comparable sales and listing information to help us settle on a listing price and were sensitive to our timing needs. We were fortunate to get an offer quickly and you provided good counsel through a multi-stage negotiation process. You were very good at keeping us updated on the status of the buyers appraisal and inspection process and the final negotiation process after the inspection. Your diligence was appreciated and we are more than happy to recommend you to others seeking residential real estate brokerage services. Thanks again!"
— Dave and Judy